Vary Your Content on Your Facebook Business Page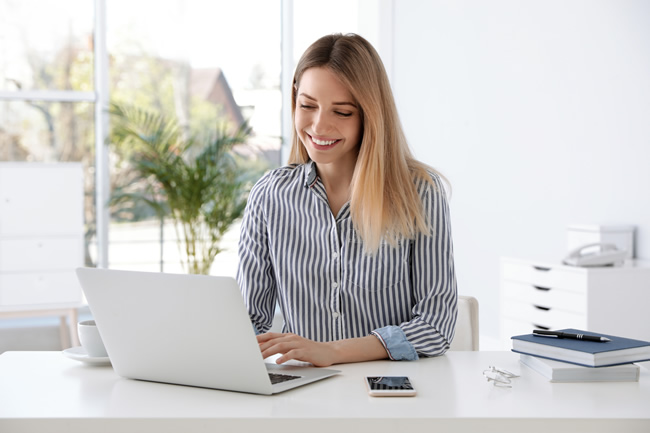 As our staff reviews hundreds of Facebook business pages each month, we come across many amazing ideas. 

We also see some recurring mistakes that cost businesses lots of engagement with their viewers.

The main problems we see: too many posts for business products and services and not enough variety in the type of posts to Facebook.

People share emotions, not advertisements
It's fine to promote your products and services on your Facebook and other social media pages. Just make sure that these posts are woven in between many other posts that engage people. 

Pretend you're watching television. Let's say you see ten minutes of advertising, then only one minute of a program, then another ten minutes of advertising. Are you going to keep watching? Probably not.

The same with your social media pages. Too many promotions for your products and services in your Facebook posts, and your viewers may not return.

Create emotional bonds with your viewers
Loyal customers form an emotional bond with your company. Think Apple. People have an emotional bond with Apple as a company that goes far beyond their products and services.

The way you get more business from your Facebook page is to engage your customers so that you are top-of-mind when they need your products and services. 

Many social media experts recommend the five to one rule. It works like this: for every post you create that promotes one of your products or services, you should have five other posts that simply engage —— fun, interesting, entertaining posts, or posts that stir emotions.

So to create more engagement, you create more emotion.

What types of posts create emotion?



Employee photos


Pet photos


Inspirational Quotes


Community Events


Birthdays


Congratulations



Create more emotion driven posts and watch your engagement soar.

Google My Business Tip # 23:
Responding to your business Google reviews is important. If you clear up a misunderstanding or fix the issue, your viewer has the option to upgrade their previous review of your business.
Blogging Brings Clients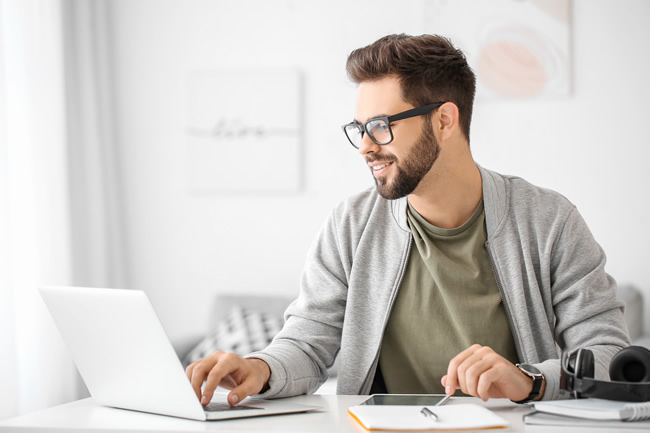 Today we'll discuss why it's so important to have a blog on your business website and why you should post new content each week. 

Google rewards those who post fresh content to their websites with higher search engine rankings. And higher rankings mean more clients for your business.

Teach your clients about your business
What do you post? Post things that help your customers better understand your business and what you do. Use a different blog post to explain how each of your services or products work. Giving your audience some tips about your industry helps 

Keeping a blog fresh with new content will help drive more traffic to your business website and ultimately more customers through your door.

How often should you post? 
As often as you can, but at least once a week. Studies show that even posting once per week, on a regular basis, will greatly improve your website ranking in search engine results.

Think like your clients
Put yourself in the mind of your clients and customers. What would you want to know if you were a client of your own business. Oftentimes, clients have many things they don't know about a business and its services, unanswered questions that could be cleared up with a blog post. Using a blog post to clear up those concerns can make the difference when someone is choosing which business to use.

People feel a bond with businesses who take the time to teach them things they don't know. If you go to the trouble of creating a blog post about something that matters to your customer, he or she will remember you when it comes time to choose someone for that service.

Start posting regularly to your business website blog and watch the magic begin.  



Life is not measured by the number of breaths we take, but by the moments that take our breath away.
Inspirational Quotes Boost Engagement
To boost engagement on your social media pages, try using an occasional inspirational quote.

Why? People are inspired by quotes. Quotes are shared more often than many other type posts. Some short quotes on social media receive thousands of shares and likes.

How do I find the right quotes?
You can search online for databases of famous quotes. You'll find hundreds of great ideas.

Choose quotes that stir emotion
People share social media posts that create emotion. The more emotion your quote triggers, the more people will share it with their friends.

Combine your quote with your business logo, or a photo that applies to your industry, and now your customers will associate the emotion from the inspirational quote with your business.

Inspirational quotes add an amazing boost to engagement on your social media pages. Try adding one to your business social media page today.


Google My Business Tip # 19:
Google My Business appears in Google Maps and functions as a free miniature website for your business.
How Article Links Can Grow Your Business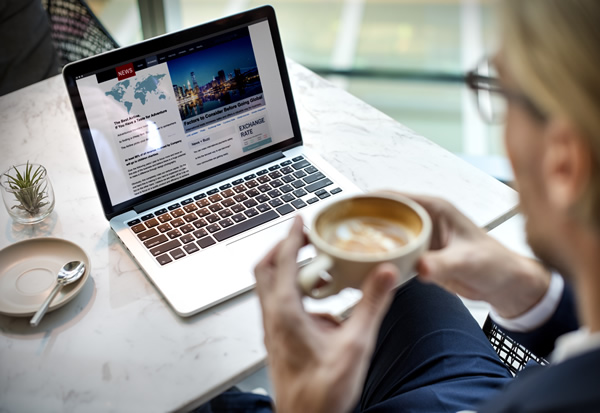 Looking for ways to boost your social media engagement for your business? Try adding links to articles that your audience will enjoy.

Why do articles help?
Everyone is pressed for time. If you save your viewers time by finding relevant and useful articles, it helps you two ways. You give your audience content that's interesting and relevant. And, you appear as an authority, by association. Your viewers will remember they found this interesting article on your site. 

Where do I find the articles?
Every industry has its own authorities. If you are in the healthcare industry, try WebMD online. If you search online for your industry, usually the first several pages of search results are dominated by industry leaders and authorities.

What kinds of articles are best?
People love articles that are helpful or newsworthy. Choose articles that teach viewers something about your services or products, or surprising facts about your industry that they should know.

In the end, your viewers will likely remember that they read the article on your social media feed. This positions you as an expert in your field. 

Photos increase engagement
Many articles have great photos with them. Most social media sites like Facebook and Twitter will pull in the photo with the article. So you get a great photo in your feed, and great content, a win-win for your social media. 

Next time you need content for your social media feed, look at authority websites for content. You'll find a wealth of great articles.


Success is the sum of small efforts, repeated day-in and day-out.